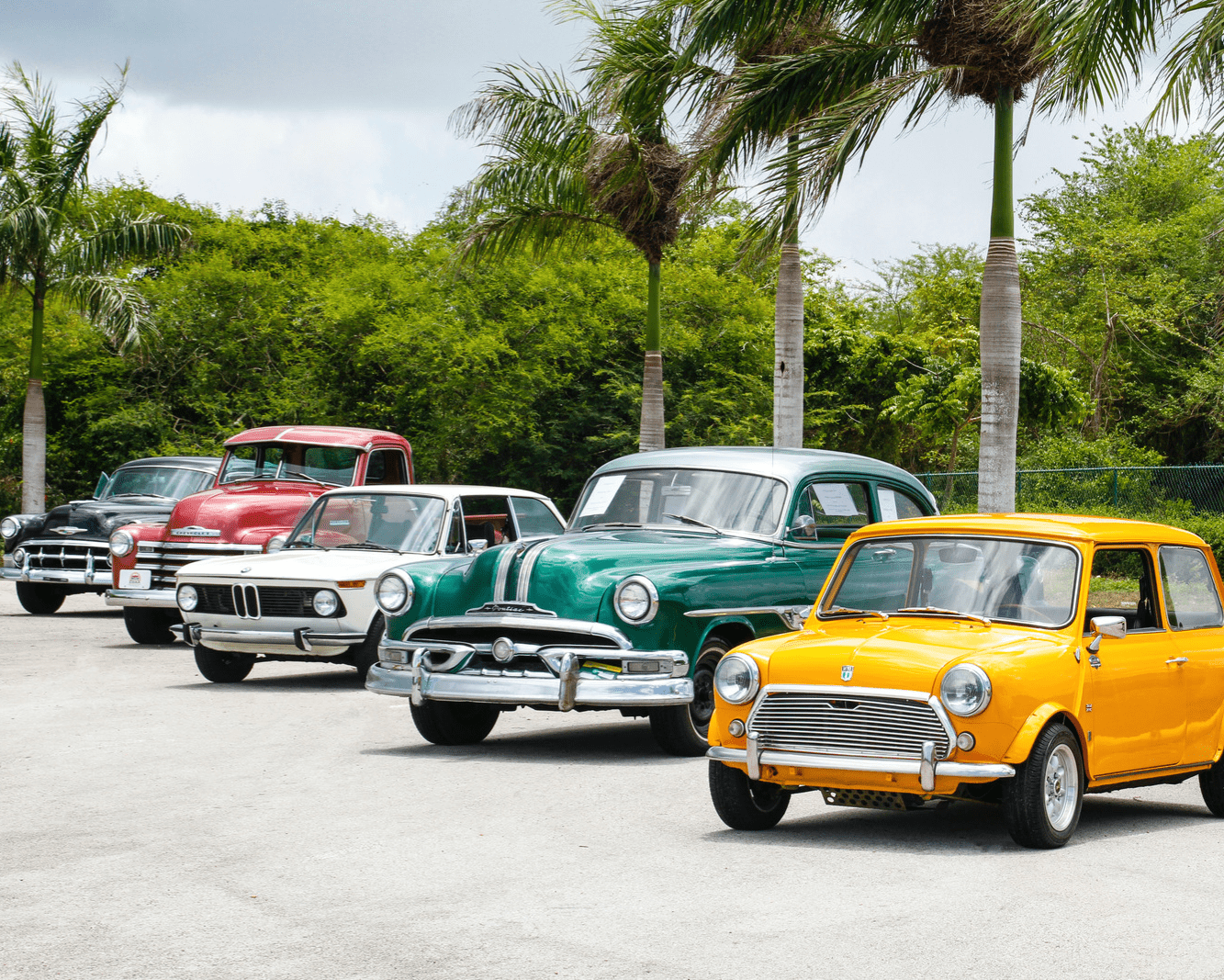 When you have a great antique car, it's helpful to know you can insure it even though the coverage process is a little different. Classic car insurance functions similarly to standard auto insurance, but it protects the true value of your antique vehicle since classic cars increase in value over time. Whether it's a classic muscle car or a vintage luxury vehicle, it's important to know exactly what a classic vehicle is and how classic insurance supports your model. 
To shed some light on the matter, we've included a brief definition and just a few of the great benefits you acquire when you invest in classic car insurance.
What Is a Classic Car?
Not every vehicle can be covered with classic insurance, and even a well-cared for old car may not technically qualify. While the term "classic" can mean a lot of things to a lot of car owners, insurance providers have to use their own criteria for determining what qualifies as a classic car. In general, the term is used to describe models that are more valuable now than they were new.
Usually, they're models that are at least a few decades old, although newer models may qualify if, for example, they were developed in smaller production runs or had substantial modification work done.
Some examples of classic vehicles include:
Collectible models that are typically at least 25 years old (exact age depends on the insurer)

Old-school muscle cars and sports cars

Exotic vehicles

Newer ultra-luxury and high-performance vehicles
Classic Insurance Covers Physical Damage to Your Vehicle
Based on how much you determined was right to insure your car, your insurer will compensate you for the true value of your vehicle if it's stolen or totaled. Comprehensive and collision coverages help protect your vehicle from long-lasting physical damage when an insured type of peril strikes. And you don't need to worry about depreciation with classic car insurance either, unlike with conventional vehicles. 
Liability Protection
Even if you only get behind the wheel of your collector's car every now and then, accidents can happen on the few days you choose to drive it. If you do experience an accident, it's possible to cause accidental bodily injury or property damage to other drivers or pedestrians. Thankfully, with classic car insurance, coverage for third-party liabilities is something your insurer handles for you.
Roadside Aid
Regardless of the age of your vehicle, any model can break down. But it's never a good situation to be stranded on the interstate after trying to take a relaxing drive in your classic car. The great news is that classic car insurance can provide assistance when your vehicle stops working while inconveniently far from home. With efficient services like careful towing, gas delivery, tire fixes and replacements, and battery jump-starts, classic car insurance is there to support you if your vehicle breaks down. 
Peace of Mind
When you drive and own something as valuable as your antique car, it's important to feel confident that it's protected. Whether there are risks of theft, fire, collisions, or vandalism, classic car insurance gives you greater peace of mind with coverage that protects every part of your vehicle.
Classic Car Insurance Eligibility Requirements
Classic car insurance isn't intended for models you drive regularly or for common vehicles like a new Ford or Honda. In terms of requirements, classic car insurers typically need there be a unique aspect about the vehicle, such as advanced age, high value, or well-done customization.
Usually, a vehicle must fall into at least one of the following categories to quality for classic insurance:
Minimum of 25 years old

Exotic

Modern muscle car

Expertly-Modified vehicle
It's also likely that your vehicle will need to meet all of the following requirements in order to be eligible for classic insurance:
In good condition

Located in a safe and fully-enclosed garage, carport, storage facility, or other approved area

Does not get used for daily commuting

Does not get used for racing

Driven no more than 8,000 miles per year (varies by insurer)
While classic vehicles can work great and offer you a unique presence on the road, it's important to keep them protected for a long and healthy lifespan.
For assistance navigating classic car insurance policies and providers, or to learn about our auto services and fleet insurance programs, don't hesitate to contact YMI today and one of our expert team members can help guide you through the process.