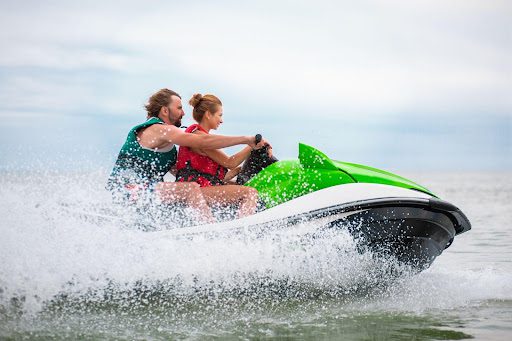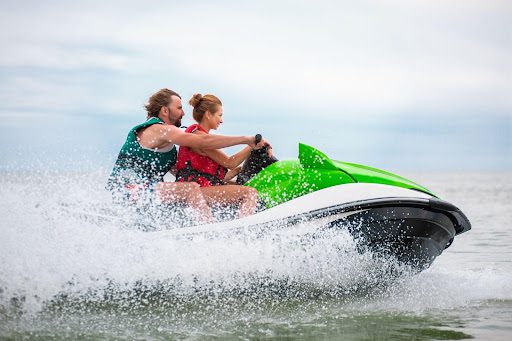 Get ready for beach days and lake trips – summer is finally here! If you're a water lover, this is the best time of the year for you, and you're sure to be itching to get out on your boat or Jet Ski and enjoy the beautiful weather and some quality time with your friends. These summer pastimes are endless fun, but they can also be dangerous in the wrong circumstances. We want to send you off on your trip with a few water safety tips to help you avoid risky situations this summer and ensure you have a fun, safe time!
Stay Sober
We know, it's summer, you're spending a fun day on the water and you want to let loose a little, but you've got to remember that boating while drinking is just like driving while drinking. It's very dangerous, and it's very illegal. Once you've docked for the day, feel free to raise a glass, but you don't want to end up talking to police and you certainly don't want to be responsible for anyone getting hurt. Both of those would put a real damper on a fun day at the beach! 
Bring a Safety Kit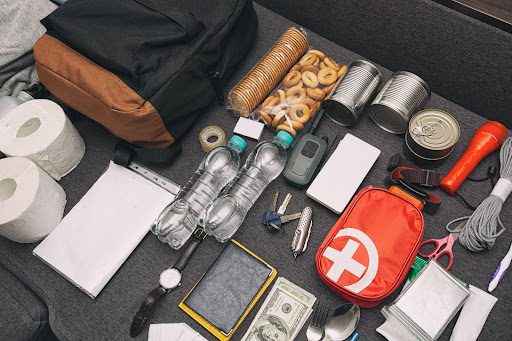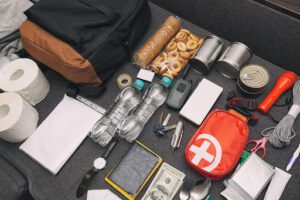 Taking the Boy Scout motto of "be prepared" to heart this summer might just get you out of a few sticky situations. Making a small emergency kit to keep on your boat is a great idea. Some items you may want to include are a:
Flashlight

Duct tape

First aid kit

Ropes

Whistle

Fire extinguisher

Water and food

Flare

Scissors

Radio
For another good trick, a bucket is a handy thing to have on a boat and you can store most of this stuff inside one!
Keep an Eye on the Weather
Many are familiar with the saying "Red sky at night, sailor's delight. Red sky in the morning, sailor's warning." But that is not enough evidence to suggest it is safe to set sail. When you're out on a lake or the ocean, knowing what the weather is going to be is more important than usual. It's not a matter of what to wear, but whether or not it is safe to be out on the water. It might be a lot colder on the water than it is on the shore, or you might be dealing with high winds and choppy waves. If you're in doubt of the weather, err on the side of caution and don't go out, and if you hear any thunder at all while you're out on a boat or a jet ski, come back immediately. Open water is the last place you want to be during a thunderstorm!
Wear Your Safety Gear
It might not be the coolest or most comfortable thing you could wear, but keeping your life vest on while you're boating or jet skiing is really important, even if you're a strong swimmer. Anyone can get the wind knocked out of them by a hard fall or bang their head against something, and in that situation a flotation device could be the thing that saves your life, so make sure you always wear yours just in case. In fact, it is Pennsylvania law that every boat contains a U.S. Coast Guard approved life jacket for every person on board and that children age 12 and under wear their PFD while the vessel is underway. 
Sunglasses are another important piece of safety gear when you're out riding the waves in the summertime. The glare off the water can make it harder to see, even if you were fine on the shore, so grab a pair of sunglasses that you don't mind getting wet and keep them on to improve your vision!
Pay Close Attention to Other People
It can be a good idea to take the principles of driving and apply them to boating and other aquatic activities. Keep your eye on the people around you at all times. Try to anticipate the things they're about to do, and plan your own movements accordingly. If you keep stock of the people around you and stay alert, there's less of a chance of someone getting into your blind spot and potentially causing an accident where you could both be hurt. Even when you're relaxing and having a good time, staying observant will go a long way!
Check Your Insurance
Even after following all of the safety tips covered above, accidents still happen. The last scenario you want to find yourself in is in a watercraft accident with lapsed or minimum insurance coverage. Before taking your water vessel out for the summer, confirm that it is properly insured. 
With these tips in mind, protecting yourself, your loved ones, and your watercrafts this summer should be a breeze. We hope you have a fun and safe time, and enjoy the season!